South Africa is emerging as one of the world's most exciting study destinations. This is demonstrated in the rapidly increasing number of international students. Because of international exchange rates, South Africa offers real educational value for money.
South Africa is a popular destination for foreign students. The country boasts top schools, the weather is perfect, and the exchange rate makes for affordable students living. Foreign students can apply for a student Visa if enrolled full-time in registered school.
Student visa holders are are allowed to work part time and can renew this visa as long there still studying.
A study visa may be issued to foreigner intending to study in South Africa for longer than three month's. For the purpose of the Act, study shall mean study at primary secondary or tertiary educational institution or any bona fide institution of learning, including but not limited to professional training, cultural, technical, research,vocational,sportive,language and entertainment institutions of learnings.
We have strategic partnerships with a reputable study institution approved by Department of Education, QCTO approved and endorsed by the Department of Home Affairs, South African Foreign Embassies and Missions to approve study visas from abroad.

We know many French, Portuguesend and Spanish speaking students struggle with English and our learning Institution offers accredited English courses, which will allow you to claim credits to any other courses and provides a-one-stop portal for all your study requirements and most importantly the best news you can work 20 hours per week legally at any job whilst you study.

Our accredited courses and learning institutions have been approved by the Department of Higher Education and therefore the Department of Home Affairs will have no problem with your working in the informal sector whilst you study, as it is the practice in most parts of the world.

Our world class strategic study institution partner embraces modern technology to facilitate structured programs to learn at your own pace and the reason they can do this is by embracing leading edge IT solutions.

Note it is a requirement by law that you attend lectures physically, if you want to study in South Africa and if you require long distance learning without a study visa we can assist you there as well.
SA Migration Services will professionally help you to get the necessary study Visas to study in South Africa.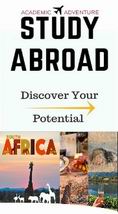 Click here to download our Study Brochure - Faculties, Classes
Faculties
1. Education

Career Fields

Edu-Care Practitioner
Play Group Practitioner
Manage an Early Childhood Development Establishment
Startup own Early Childhood Development Establishment
Au pair




2. Engineering

Mechanical Engineering
Electrical Engineering
Civil Engineering
Chemical Engineering




3. Hospitality

Tourism
Tourism Hospitality and Catering Services

4. Management

Financial Management
Public Management
Marketing Management
Human Resource Management
Business Management




5. Secretarial Services

Legal Secretary
Management Assistant
Medical Secretary
Click Here if you require more information on this visa type and we will revert to you